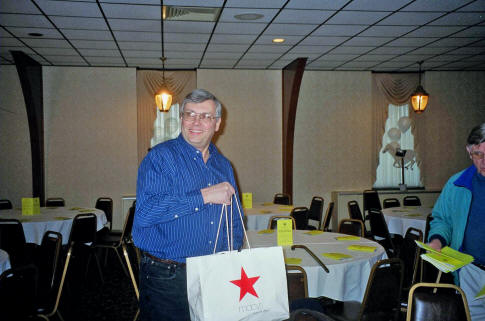 Al & Dick Arrive early to help set up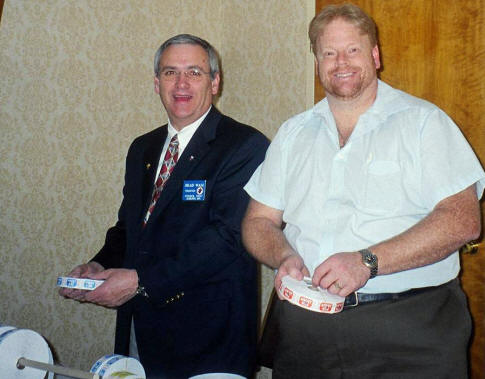 brad & Joe setting up the betting window before guests arrive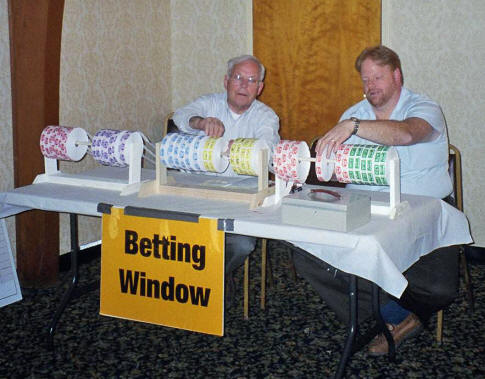 place your bets here!
(Len & Joe are ready for action)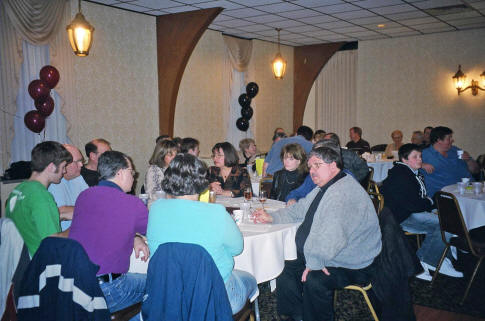 A fine crowd on-hand for dinner and some fun!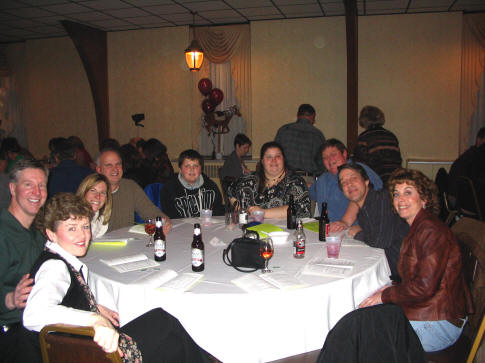 Kathy's Table is ready to race!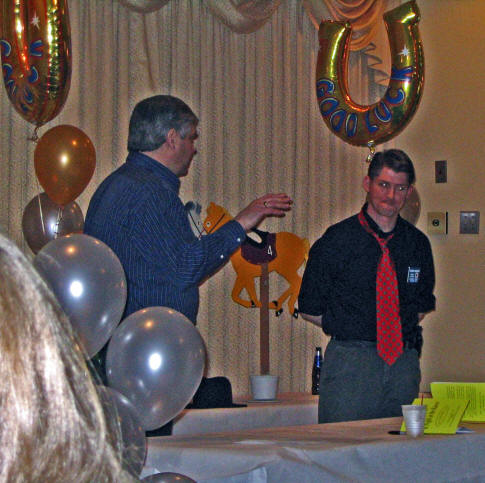 Al tries his best to understand "Who" will win the race!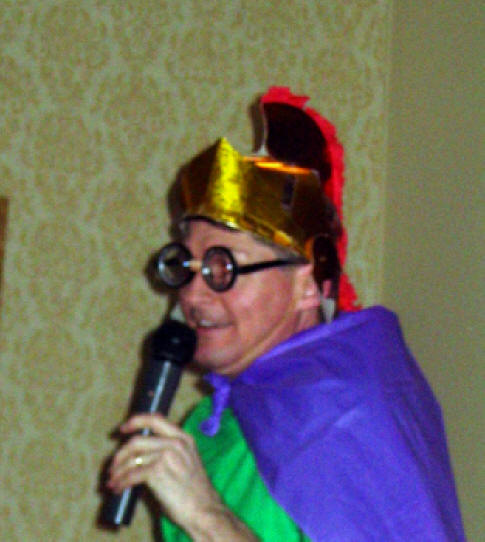 Master of Ceremonies Irving the knight (a.k.a. Steve)
Has The Audience In Stitches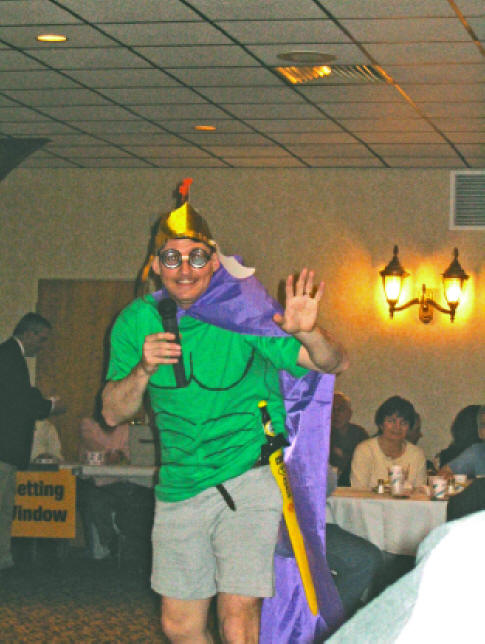 Irving explains how he lost his upper lip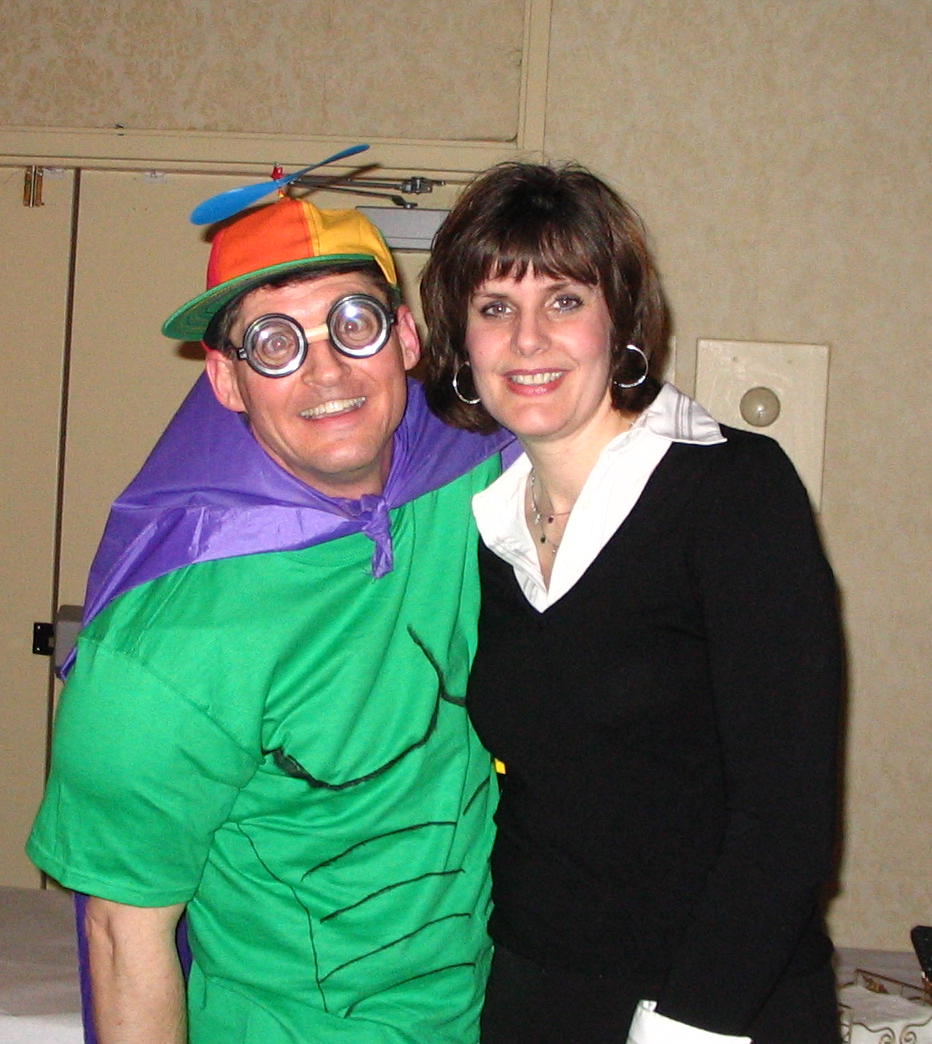 Is Kathy Enjoying This As much as Irving?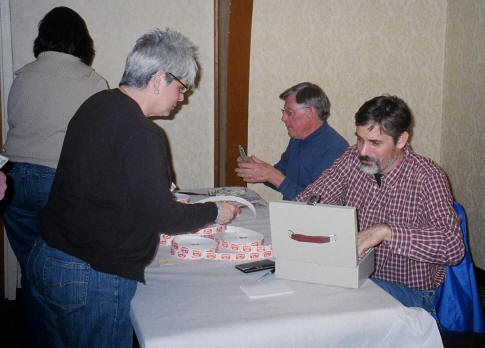 Place your bets!
(Dick & Fred work feverishly to keep the lines moving)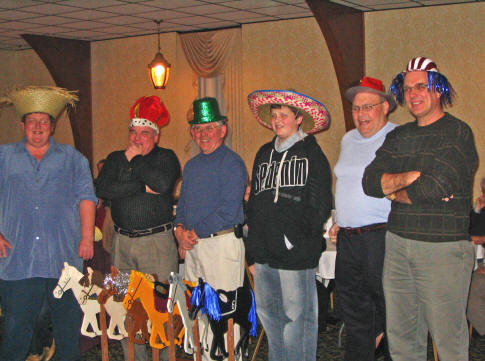 newly sworn-in jockeys await the start of their race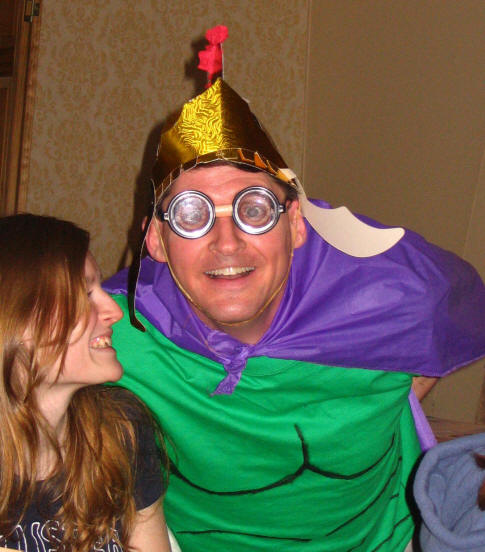 Irving greets his fans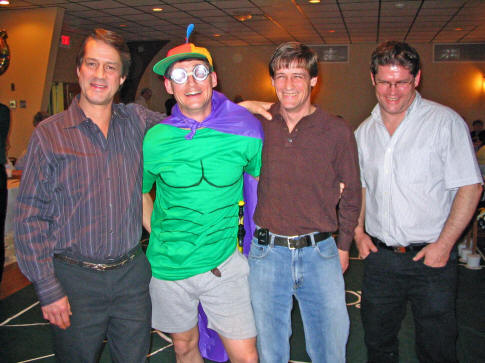 Irving with more victims...
(asking themselves "do we know this guy"?)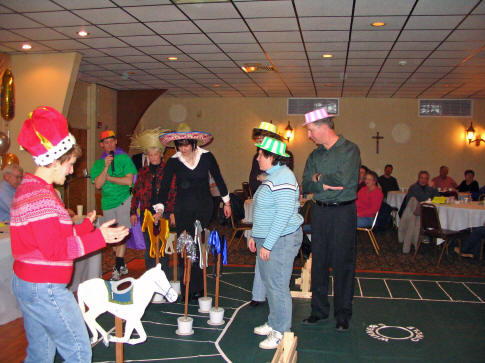 Entering the Back Stretch...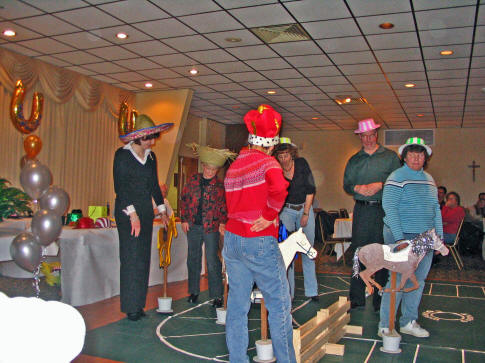 ... and heading for home!
Grumpy Old Man Is Our New M.C.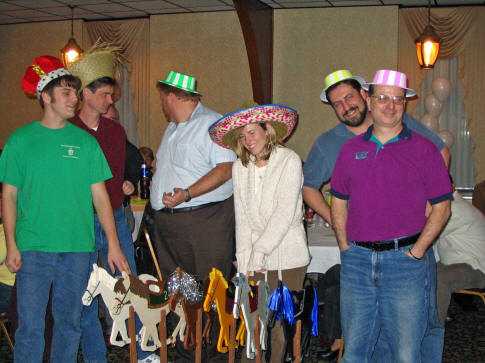 New Jockeys Assume Their Places At the Starting Line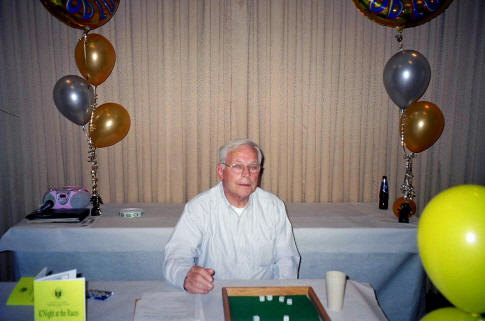 Len is ready to put the horses into action!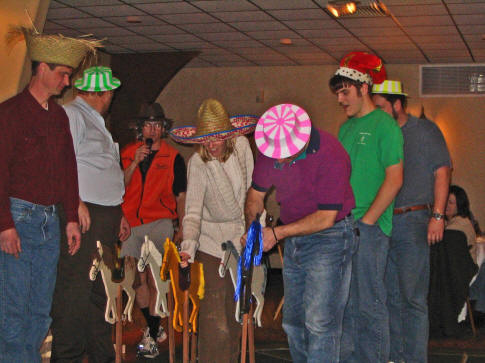 And they're off !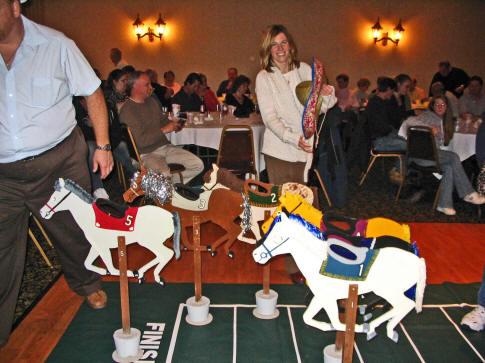 The evening's closest race is a photo finish!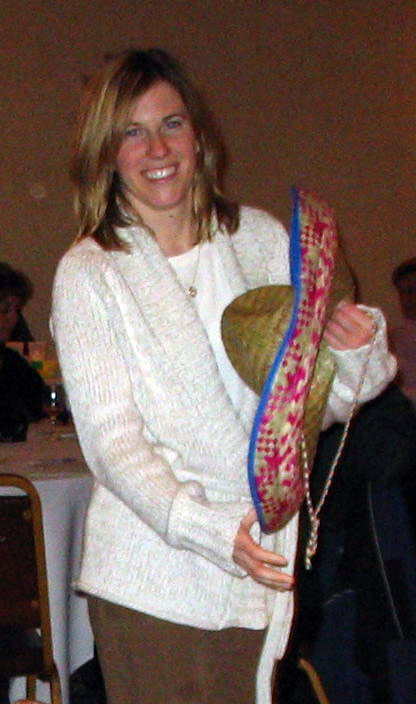 another Happy Jockey Leaves the track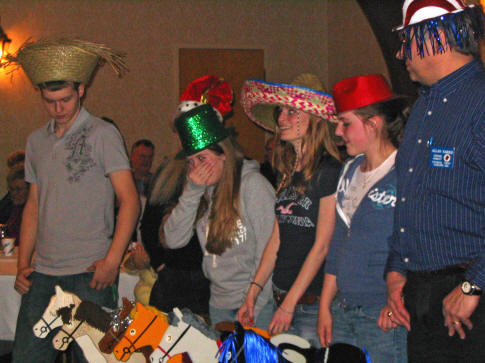 Another race with new jockeys at the ready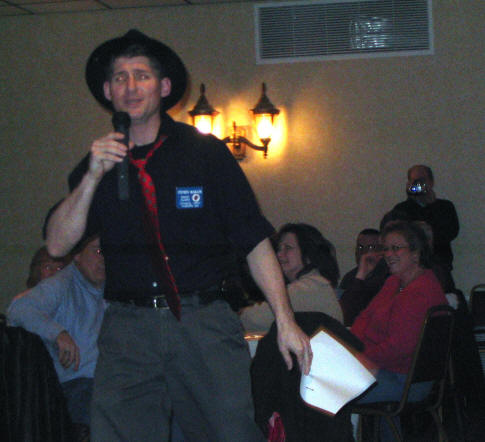 Rappin' Steve Gets the crowd ready for more racing fun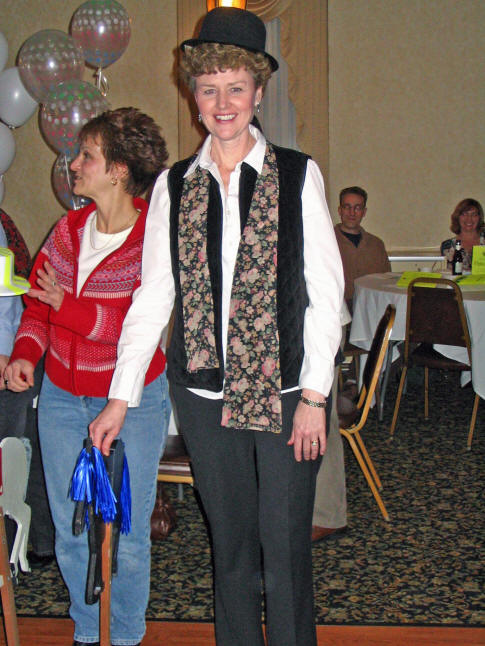 and another race begins...